Nebraska Connection Conference

2023 Nebraska Connection Conference & Top Golf Event
Marriott Regency Hotel & Top Golf | Omaha, Nebraska
Wednesday, November 8, 2023

10:00 am - 4:00 pm Conference
5:00 pm - 8:00 pm Golf & Dinner
Join BLD Connection for our brand-new ONE DAY combo Nebraska event – the Nebraska Connection Conference & Top Golf. It's a fantastic opportunity to acquire industry education, network, and have fun with colleagues in a short amount of time!
Connection Conference and Top Golf Registrations are separate.

See pricing and additional details below
8:30 am – 9:45 am

NLDA Board of Directors Meeting (Invite Only)
9:00 am – 10:00 am

Registration & Coffee Connections
9:00 am – 11:45 am
Tabletop Set-up for Sponsors in Ballroom
10:00 am – 11:45 am

Sales Seminar
10:00 am – 11:45 am

Leadership Seminar
11:45 am – 2:00 pm

Membership Lunch & Keynote in Ballroom
2:00 pm – 4:00 pm

Networking Reception & Vendor Visits @ Table-Top Displays
• Hosted Beer & Dessert Items (Cash bar also available) + Grand Prize
4:00 pm – 5:00 pm

Tear Down / Clean Up / Drive to nearby Top Golf
4:45 pm

Golfers for the Nebraska Top Golf MUST arrive by 4:45
5:00 pm – 8:00 pm

Top Golf Event (+ Dinner/Drinks @ 5:30 pm) Offsite @ TOP GOLF
Important industry educational seminars for owners, managers, and your sales team
Membership Meeting & Luncheon with an inspiring keynote speaker
Product knowledge and partnership building via casual vendor tabletops (no exhibit hall)
Networking with snacks and cocktails
Offsite evening fun with indoor golf and dinner/drinks at the nearby Omaha Top Golf!
Space at the Nebraska Connection Conference is limited to approximately 125 people (100 dealers and 25 suppliers) and will be honored on a first come, first served basis. All registered conference attendees (lumberyard dealers, guests, or suppliers/sponsors*) are welcome to attend all conference functions, including seminars, lunch, and the tabletop display reception with their registration fee.
Space at the evening Top Golf event is limited to approximately 60-65 people (50 dealers and 10-13 suppliers/sponsors*). Registration includes golf (clubs included), a full BBQ dinner, and cocktails.
*SUPPLIERS – All suppliers must register for a sponsorship in order to attend either event. Conference registration for sponsors includes a tabletop display and full conference registration for ONE company representative, plus the option for TWO additional modified registrations (Three people total).  Tabletops are not assigned in advance.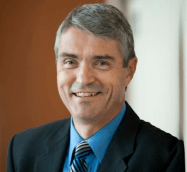 Sales Seminar: High-Profit Prospecting with Mark Hunter | 10:00 am – 11:45 am
Wildly successful sales leaders know that it's not how full your pipeline is, but rather it's what is in your pipeline. In this program, Mark debunks the prospecting myths that keep tripping up salespeople, as well as digs deep into the techniques that build prospecting momentum (and ultimately more sales!). If you want your sales team members to close more sales at full profit, you will want them to hear what Mark has to share.
About Mark Hunter

Mark Hunter, CSP, "The Sales Hunter," is recognized as an expert in sales, leadership, and profitability. He is the author of High-Profit Prospecting: Powerful Strategies to Find the Best Leads and Drive Breakthrough Sales Results, High-Profit Selling: Win the Sale Without Compromising on Price, and his latest, A Mind for Sales: Daily Habits and Practical Strategies for Sales Success. Mark spent more than 18 years in the sales and marketing divisions of three Fortune 200 companies. This level of experience is at the core of every program he delivers to thousands of people each year in the areas of sales, leadership, prospecting, negotiating, and pricing. Clients appreciate his specific strategies that yield measurable outcomes.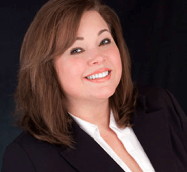 Leadership Seminar: 
Mastering the Art of Herding Cats – The Changing Leadership Model, with Dena Cordova-Jack | 10:00 am – 11:45 am
In the ever-evolving landscape of business, leadership is undergoing a profound transformation. Gone are the days of authoritative top-down management; the new era embraces a more collaborative, empathetic, and inclusive approach. Today's successful leaders are adept at nurturing diverse talents and empowering their teams, recognizing that innovation thrives in an environment of open communication and trust. Emotional intelligence takes center stage, as leaders understand the significance of connecting with their workforce on a deeper level. Furthermore, ethical, and socially responsible leadership is gaining traction, with businesses recognizing the importance of making a positive impact on society and the environment. Join this fast paced, interactive, and sometimes humorous presentation to learn about the new leadership models and attracting, communicating, leading and retaining our next gen talent to our industry and your company!
Dena Cordova-Jack
As a 30+ year veteran of the LBM industry, Dena has held various positions in her career, from trading commodities, purchasing and sales management for Georgia Pacific and Boise Cascade, to Regional Sales Director of the Mountain Region for Foxworth-Galbraith Lumber Company. She held the position of Vice President of Organizational Development for Kodiak Building Partners before moving to her current role as Vice President, Organizational Development with the Misura Group.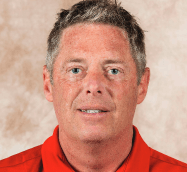 Membership Luncheon with Keynote Speaker, Coach Bill Busch
Break up the day at the Membership luncheon, where you'll enjoy a meal, BLD business updates, and announcements before welcoming our keynote speaker, Coach Bill Busch, who will present on 'What Are You Selling?'. Listen to Busch's behind-the-scenes stories about what it takes to be successful at recruiting the best "employees," or offering a "sales pitch" that is more than a gimmick.
About Coach Bill Busch
Since the time he was a college student who made a "cold call" from a rotary phone to legendary football coach Tom Osborne, asking for a job, Bill Busch has always dreamed big. Never did his upbringing in small-town Nebraska deter him; instead, the values he learned early on inspired him to pursue his own dreams. That phone call ended up launching his 30+ year career recruiting, leading, and coaching football at the highest level, and also gave him "insider" experiences with some of the greatest leaders in the profession – Osborne, Barry Alvarez, Urban Meyer, Ed Orgeron, Kyle Whittingham, and others. Despite a long resume of highlights (which includes coaching for LSU when they won the national championship), Busch is also grateful for the failures and setbacks along the way. Consequently, he has a plethora of interesting behind-the-scenes stories and lessons any audience would benefit from hearing. You don't have to be sports-minded to appreciate his message. Busch has a gift for engaging audiences by transforming his experiences into unique and memorable lessons. Don't expect a cliché "pep talk" kind of presentation; he doesn't rely on generic "coachspeak." No matter the audience, Bill Busch will positively impact the way you "do business."
Reception Tabletop Sponsorship
Rather than a full trade show floor, only 25 tabletop displays will be onsite to peruse, which will allow ample one-on-one time for dealer & supplier visits and in-depth product/service discussions from 2 pm - 4 pm! Enjoy a beverage and dessert while you engage with each other and stick around until 4:00 pm to see if you're the winner of the grand prize!
Current sponsors are listed below:
OMAHA MARRIOTT REGENCY HOTEL

10220 Regency Circle, Omaha, NE 68114

888-236-2427
Discounted Room Rate: $134 + tax
Rate Available Until: October 17, 2023
EXTENDED UNTIL FRIDAY, OCTOBER 20TH
Reference: Northwestern Lumber Association Nebraska Connection
Conference
LUMBER YARD DEALERS/GUESTS: $125.00 PER PERSON
SUPPLIERS/SPONSORS: VARIES (PRICES RANGE FROM $750 - $2500)
Tabletop Only (20 available) - $750 each
Tabletop + Seminar (2 available) - $1500 each
Tabletop + Break Service (1 available) - $1500
Tabletop + Bar Service (1 available) - $1500Tabletop + 
Lunch (1 available) - $2500
Fees below are for all-day conference access, to include seminars, membership lunch & keynote, and tabletop reception. Even though the registration is a flat fee for all, please denote which specific functions you plan to attend when registering. (Top Golf is separate.)
SUPPLIERS – All suppliers must register as a sponsor in order to attend the conference. Conference registration for sponsors includes a tabletop* and registration for ONE company representative. Sponsors are allowed to register ONE company representative to attend the entire conference (includes choice of morning seminar, lunch, and afternoon tabletop reception).  UPDATE:  Sponsors may now register TWO ADDITIONAL representatives for the conference!  We have two modified options available for additional representative(s):
attend a morning seminar (10 am – 11:45 am) and afternoon tabletop reception (2 pm – 4 pm) for just $50
attend just the afternoon tabletop reception (2 pm – 4 pm) for $0
Sorry, onsite lunch is not available for the additional company representatives due to space constraints.
*Tables are 6 feet or 8 feet long with a nice copper surface. They do NOT come with skirting or linen, which are not needed unless you choose to bring one. You may also place out a pull-up banner, name sign, handouts, etc. as desired. Chair included.
3 hours of unlimited play (5:00 pm - 8:00 pm)
10 sponsored side-by-side bays with room for 6 golfers per bay
Complimentary use of Top Golf clubs
Free Parking
BBQ dinner buffet (5:30 pm) and beverages provided

Dinner - Fried chicken, beef brisket, mac 'n cheese, baked beans, salad, biscuits, cookies
Beverages - soda, iced tea, coffee, water, beer and wine
Fees below are for the Top Golf experience on Wednesday evening, including golf, dinner, beverages and prizes. (Conference fee is separate.)
*SUPPLIERS – All suppliers must register as a sponsor in order to attend. Golf registration for sponsors includes dinner, drinks and golf for ONE company representative. (Golf is available for bay sponsors only. Non-bay sponsors may attend for dinner, drinks and networking but will not be able to golf unless space allows.)
In order for suppliers to attend this event, they must do so as a sponsor. Each sponsorship includes registration for ONE representative to attend the evening event. Dinner and drinks are included. Golf is only included if you sponsor a golf bay. This is an amazing opportunity for direct one-on-one access to dealer customers - spots are very limited!
LUMBER YARD DEALERS/GUESTS: $125.00 PER PERSON
SUPPLIERS: VARIES (PRICES RANGE FROM $1000+)
Golf Bay Sponsor (10 available) - $1000 each (these sponsors will get to golf with dealers in their bay)
Food Sponsor (1 available) - $750 (does not include golfing unless there is room)
Drink Sponsor (1 available) - $750 (does not include golfing unless there is room)
Prize Sponsor (1 available) - $750 (does not include golfing unless there is room)