Start training your employees today!
BLD Connection has teamed up with Building Supply Channel Inc. to provide members with a custom learning management system, LumberTech Online.
With over 170 topics, dealers can use a flexible monthly subscription to provide employees easy access to industry training courses and managers are able to evaluate skills, track training progress, and view test scores!
View the Quick Start Guide for LumberTech Online                                  
Go to LumberTech Online.com
Foundation Learning System

Foundation LMS is the latest online learning for the building materials industry. It is an evolving platform and will feature the resources you need to expand your knowledge and learn to do your job more effectively. Currently the catalog consists of Casey Voorhees basic estimating, building material sales/product knowledge, customer service, forklift training, and HR/workforce development onboarding process.
Because BLD Connection is an affiliate partner of Foundation LMS, BLD Connection members receive discounted rates on training designed especially for our industry.
Get started today!
Go to www.foundationlms.org/bld
NEW Partnership with Rikka Brandon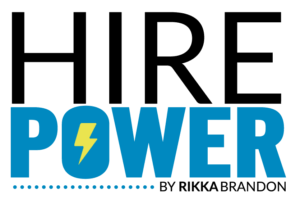 Hire Power is an online, on demand training for the LBM and Building Products industry that gives you or your team members everything they need to start getting more qualified candidates for your job openings and get your offers accepted! It was designed for busy owners and leaders who understand that they need to be able  to attract and keep great people for their business to thrive.
It can be used as a step-by-step guide to create powerful recruiting and hiring processes for your organization, or as a "grab and go" toolbox for when you just need a quick answer on anything hiring related.
Hire Power includes 8 modules, each module is packed with engaging videos, practical worksheets, ready-to-use scripts, customizable templates, and real-world examples.
Learn more HERE.
Industry Association/Council Online Resources
APA - The Engineered Wood Association
APA's comprehensive training series includes six "back to basics" modules that cover key topics related to I-joists, Rim Board®, laminated veneer lumber, and glulam.
Western Wood Products Association
WWPA's Lumber Resource Library includes product and technical support literature, grade rules, and design tools used to support design, specification, and application of Western Lumber.
Forest Products Laboratory
The Forest Products Laboratory (FPL) is the national research laboratory of the United States Forest Service, which is part of USDA. The site includes a video library and publications on wood products in construction.
US Green Building Council offers education courses to advance your knowledge of green building and sustainability concepts and practices.
WoodWorks
WoodWorks provides education and free technical support related to the design, engineering and construction of commercial and multi-family wood buildings in the U.S.